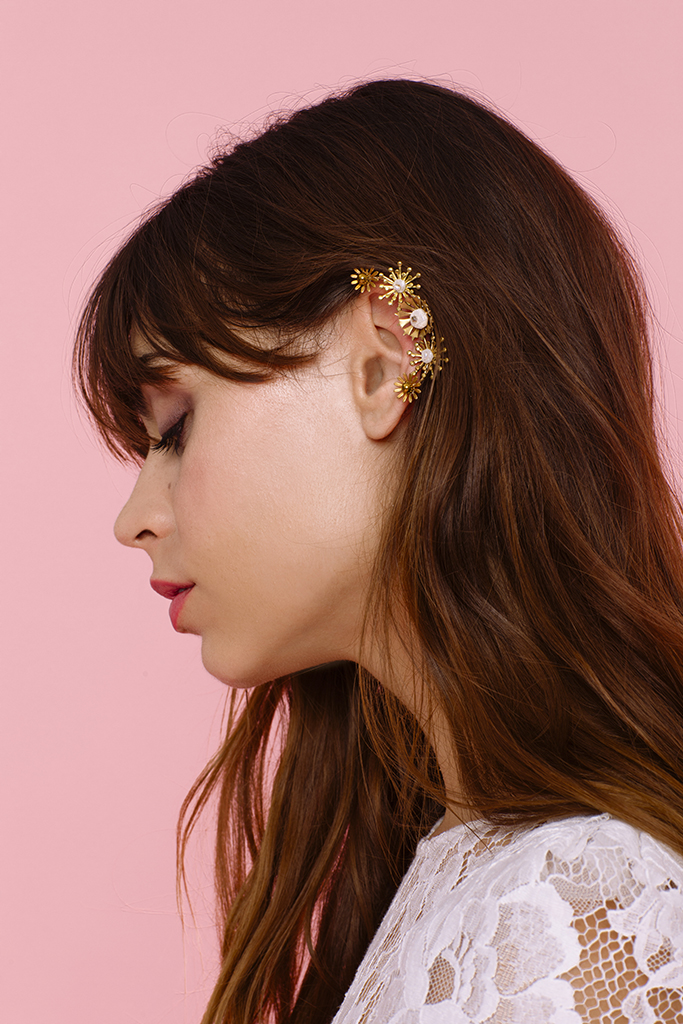 Hélios
Tour d'oreille
Earloop
Disponible sur commande Available upon request.
Délai moyen de 3 semaines Average 3 weeks delivery.
Fruit de la collaboration entre Elise Hameau et Mignonne Handmade, créatrice américaine amoureuse de la France, ce joli tour d'oreille orné de délicates petites fleurs en laiton dorées est entièrement confectionné à la main. C'est l'accessoire idéal pour un look moderne et couture.
This nice earloop made of small delicate golden brass flowers is entirely hand-made. It is the ideal accessory for a modern and couture look.
Laiton Brass
sold out